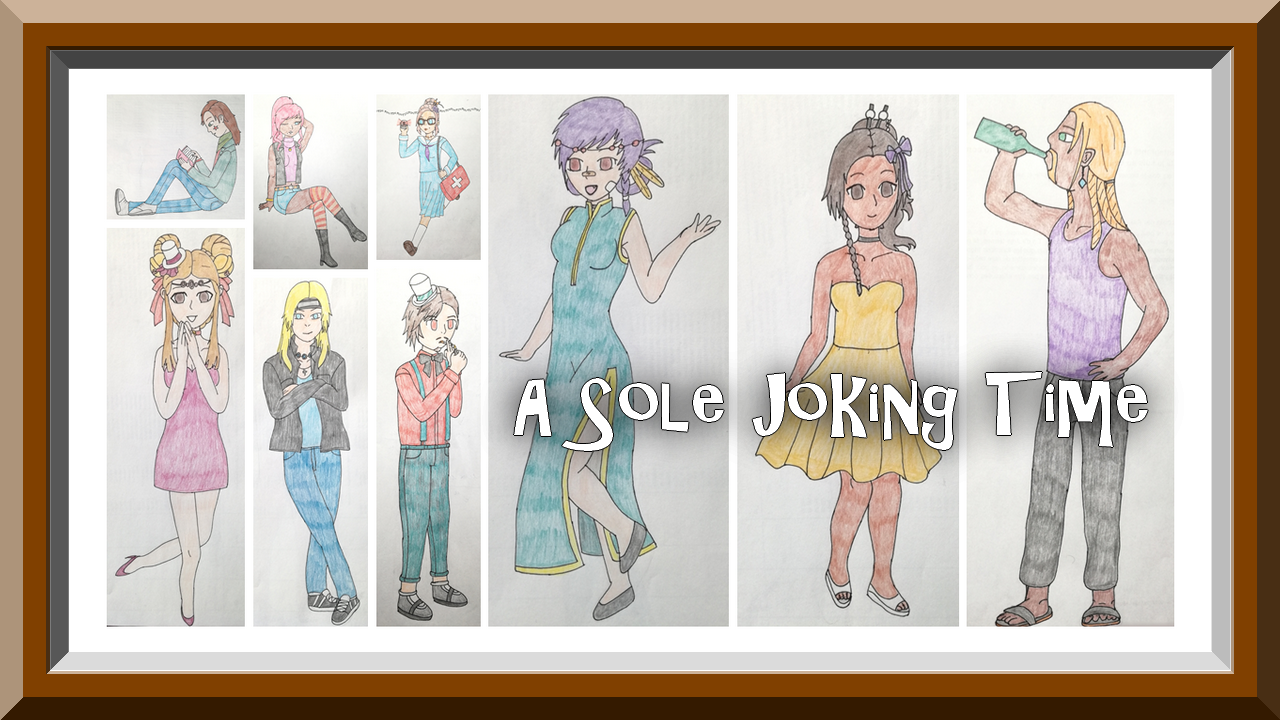 A Sole Joking Time | Demo
A downloadable game for Windows, macOS, and Linux
« You're really lucky, you know... You could've died amidst general indifference, but you might eventually have the right to stay alive! And if you die, it would be to thunderous applause from the public!
Yesterday, I told you the show had begun... But it wasn't true! Welcome to A Sole Joking Time, the stage where Circus Freaks wake up to devour their prey... »
A Sole Joking Time was originally an RPG organised on a website, heavily based on the Danganronpa series while still having its own personality, all thanks to its spectacular, mind-blowing and, at times, confusing story, setting and puzzles.
For this demo, I wanted to focus on a very small section of a trial, willing to think about new interactions between characters, different from what can be seen in Danganronpa and Ace Attorney.
This game is really important to me, so I really hope you will enjoy your little adventure among the performers of A Sole Joking Time !
And, well, maybe someday you might have the chance to meet the whole cast and immerse yourself in all their crazy and over-the-top twists and turns...
After choosing your language, the game will take some time to load.
Press the scroll wheel or the spacebar to skip dialogs.
You can discover the original game here (french only).
I do not own visuals, sounds and musics.
The character design was made thanks to this character editor by RinmaruGames.
Feel free to check out my other games on my itch.io page!
| | |
| --- | --- |
| Status | Prototype |
| Platforms | Windows, macOS, Linux |
| Author | Loïc da Silva |
| Genre | Visual Novel |
| Tags | danganronpa, Detective, Mouse only, Mystery, Narrative, Point & Click, Story Rich, Text based, Unity |
| Languages | English, French |
Download